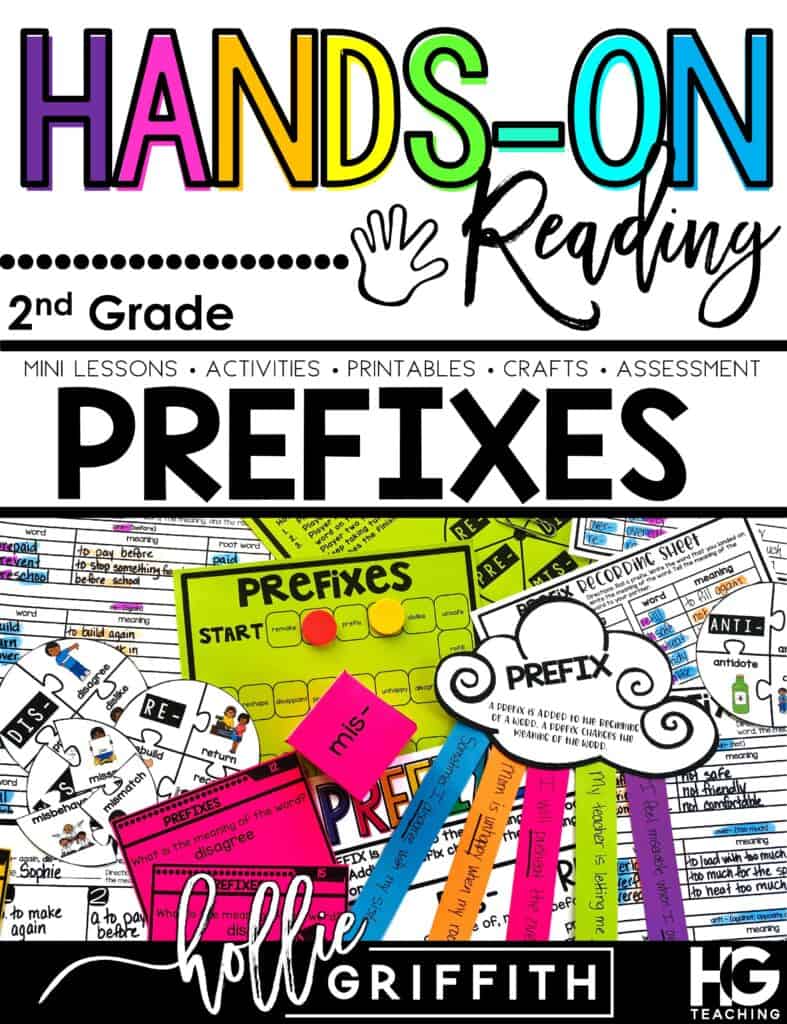 I'm working REALLY hard to finish up ALL second grade vocabulary units by the end of March! Today, I just uploaded PREFIXES and I'm going to show you everything included. This unit builds off of my first grade Prefix unit… You can read more about that HERE.
This unit is organized by days… but of course, you should change things around to fit the needs of your students. Sometimes the whole group activities work great as centers or stations!
This unit starts off by creating an anchor chart with your students. I always think it's a good idea to have the headers ready to go and then let students come up with the words as you add them to the anchor chart! I always use Quik Stix to highlight the prefix or underline the root word.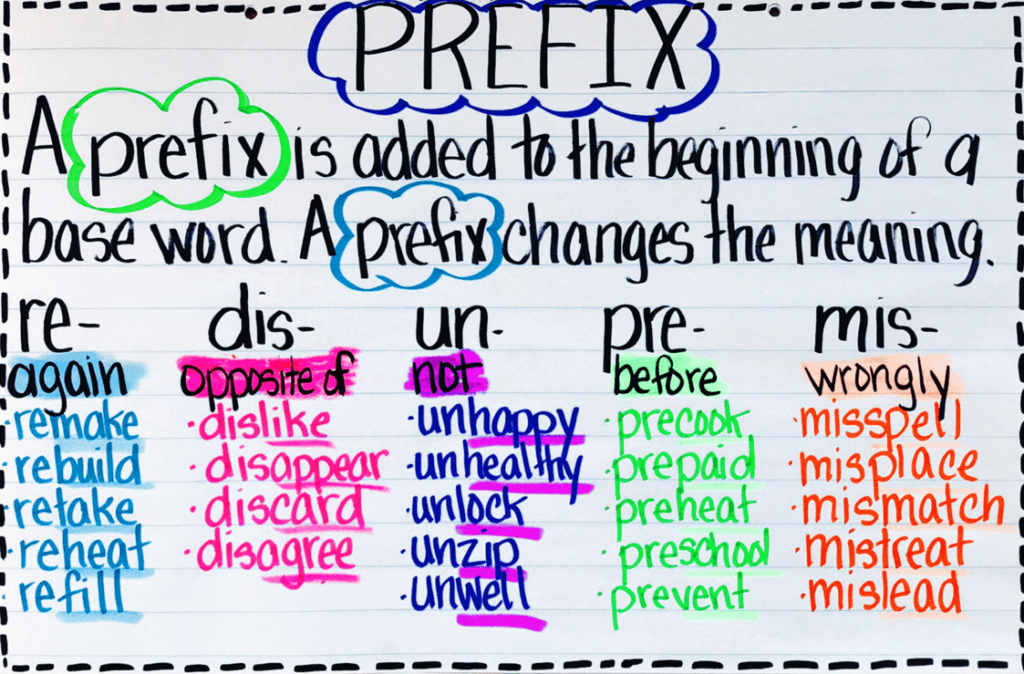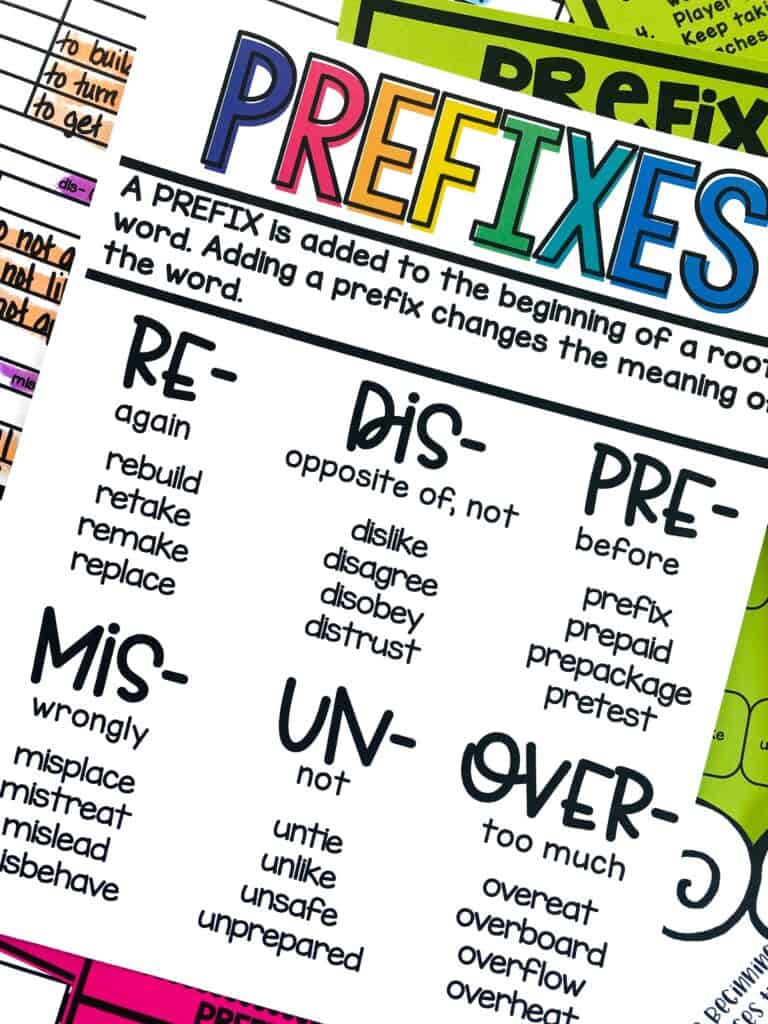 Day 2 – Interactive Notebook – When I taught second grade I LOVED using interactive notebook pages. I still use them in first, but when I taught second I felt that my students referred back to them so much more without direction from me! I think that just comes with the maturity independence of being a year older.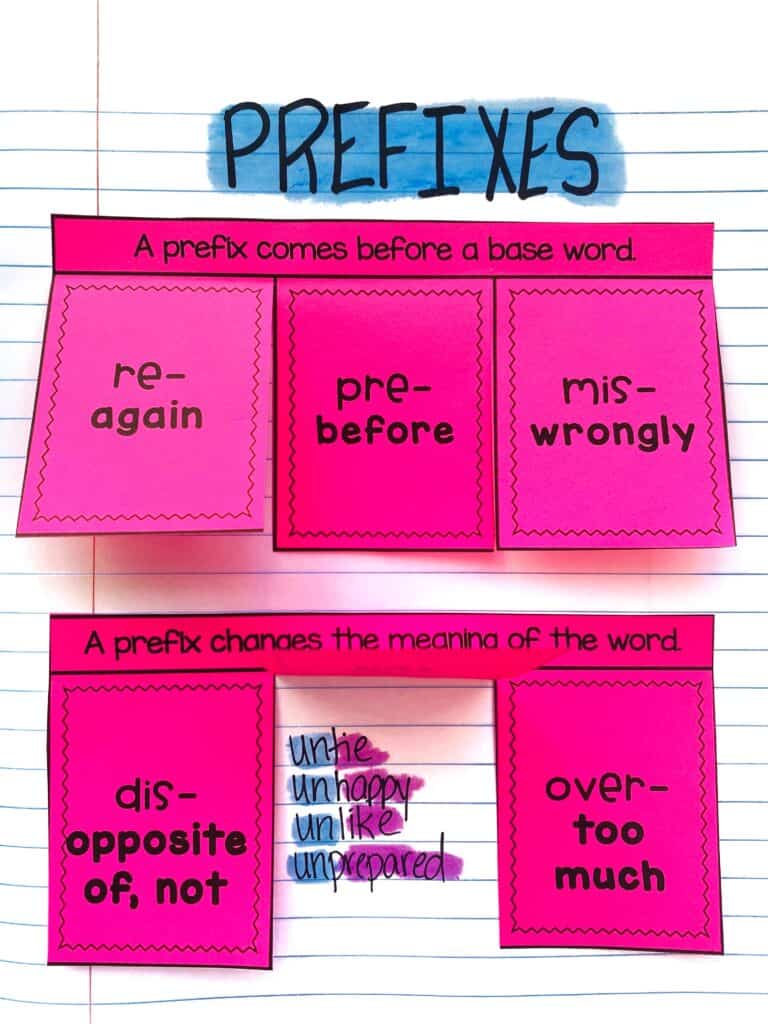 Day 3  – Prefix Puzzles (re-, pre-, mis-, dis-) Kids LOVE puzzles! These puzzles are great because students learn the meaning of the prefix, match the words with the prefix, then they use what they know about the prefix to write the meaning of each word. I'm not going to lie… they're a bit of a pain to cut… but so worth it! You can laminate and use year after year. I pull mine down multiple times throughout the year for practice and review. Also… I got a little lazy with the cutting and cut straight line… they still work just fine!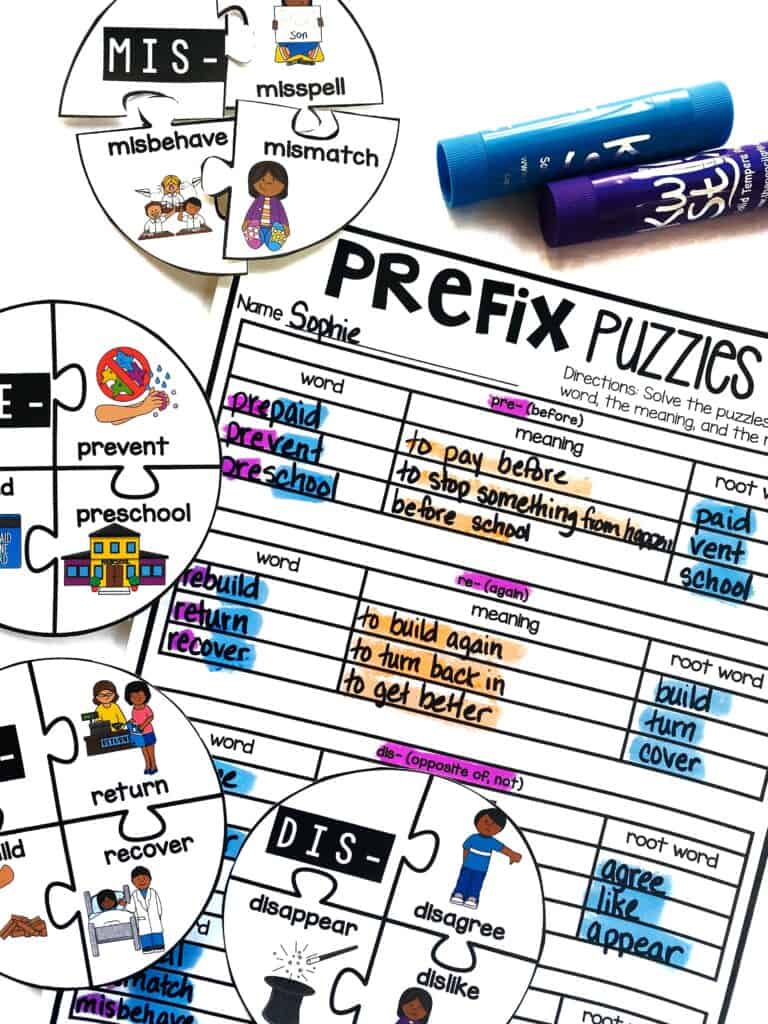 Day 4 – Prefix Puzzles Set 2 (un-, over-, anti-, super-)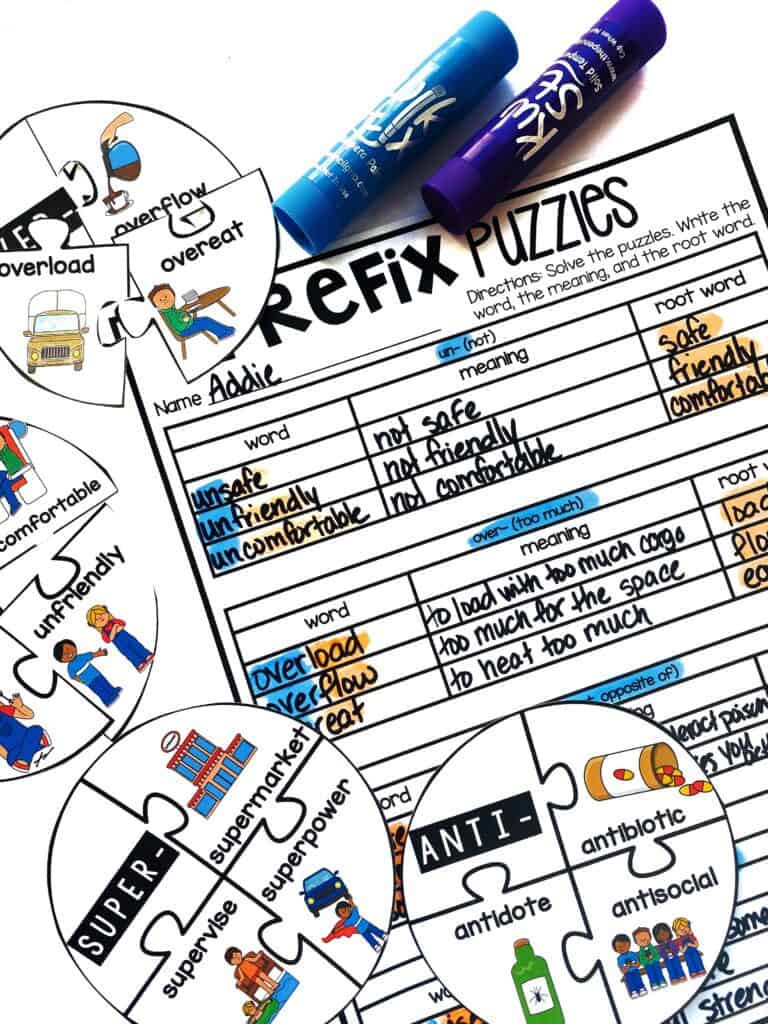 Day 5 – Prefix Board Game – This game is so much FUN! Students play with partners as they spin a prefix and cover the next new word with the prefix on their game board. They write the meaning of the word on their recording sheet. This is another game that you can pull out over and over again throughout the year to review prefixes.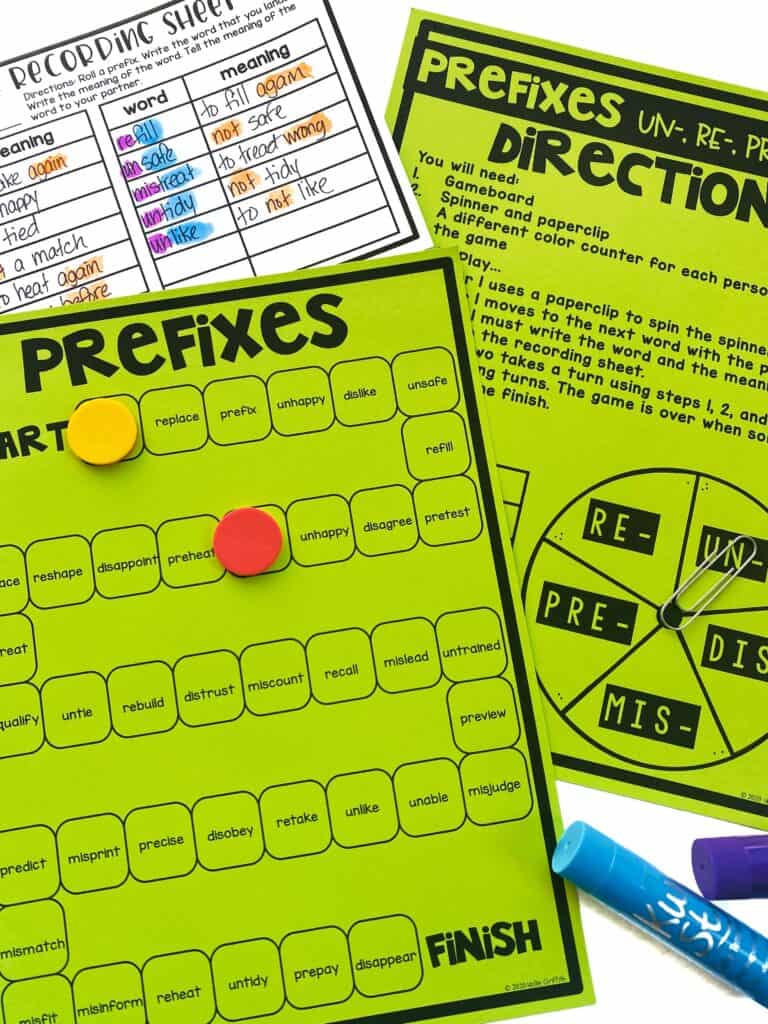 Day 6 – Roll and Write a Prefix – Students create their own prefix die. Then, they roll a prefix and write a word with that prefix on their recording sheet. They use what they know about the prefix to write the meaning of the word.
Day 7 – Prefix Task Cards – My students LOVE task cards! I hang them up all over the room. For this set of cards, students read a word with a prefix and then use what they know about the prefix to find the meaning of the word.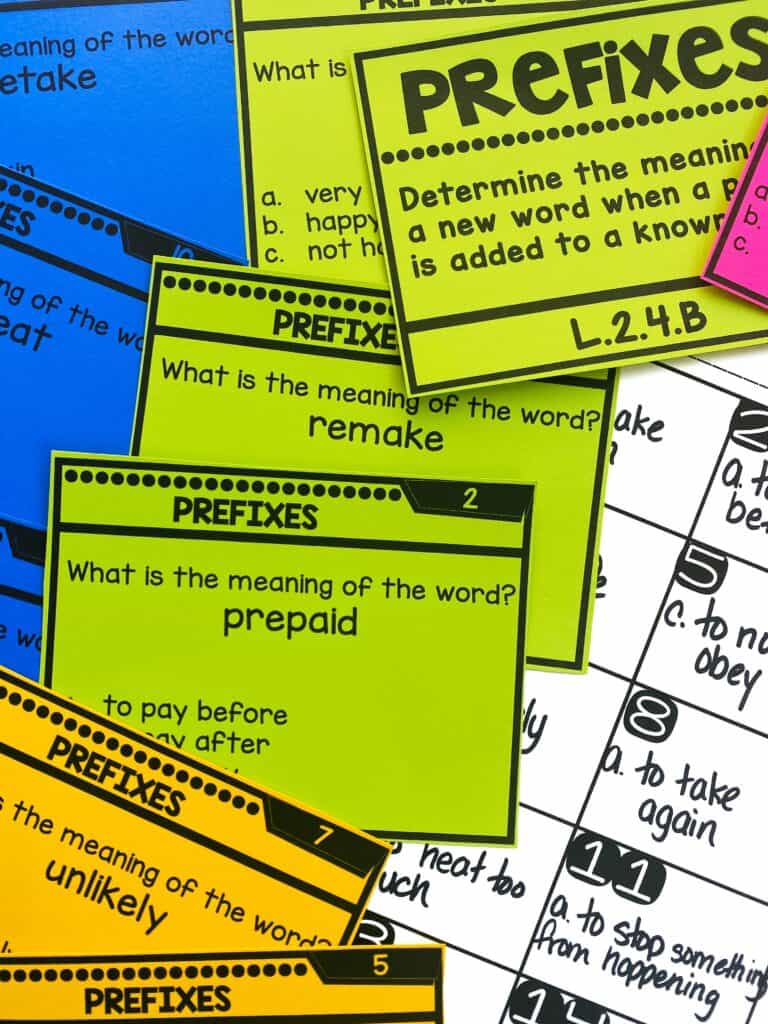 Day 8 – Last, I've included a quick rainbow craft. Students will make a rainbow and apply what they have learned about prefixes by using five words in a sentence.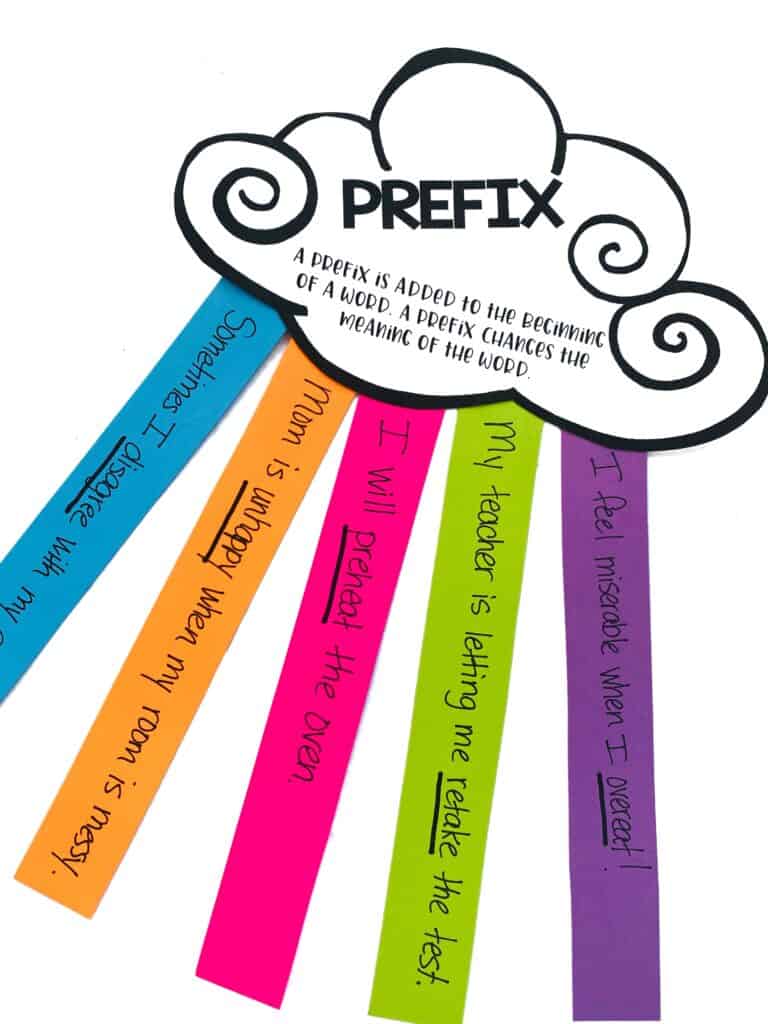 The unit ends with a quick assessment!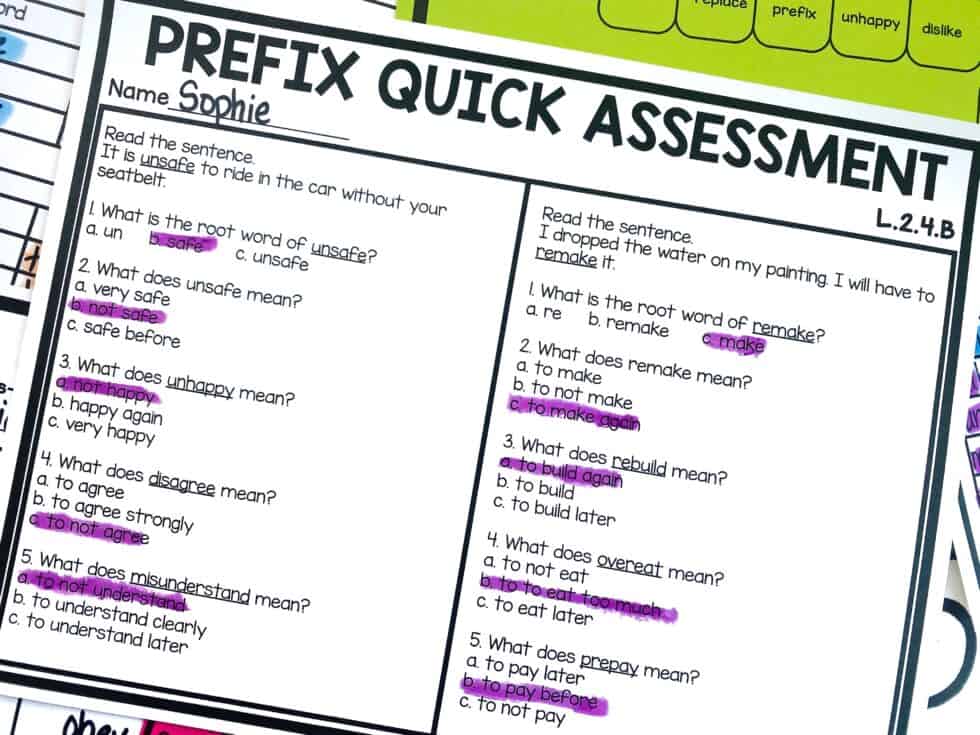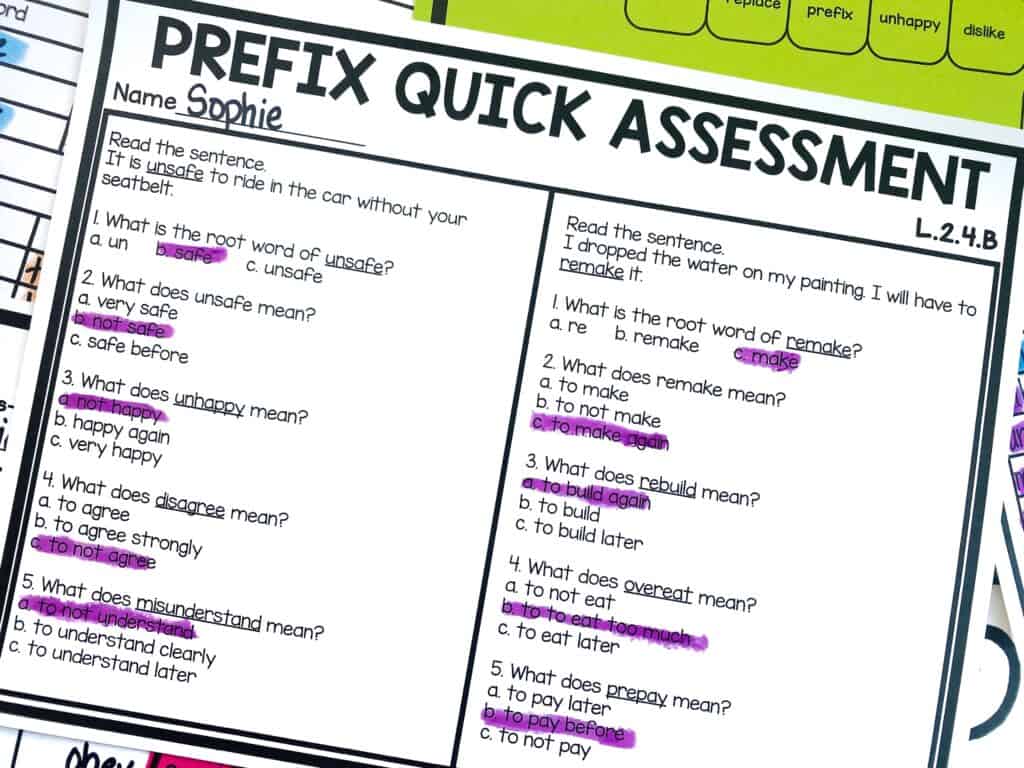 You can find all of these activities HERE!! Or by clicking on the picture below!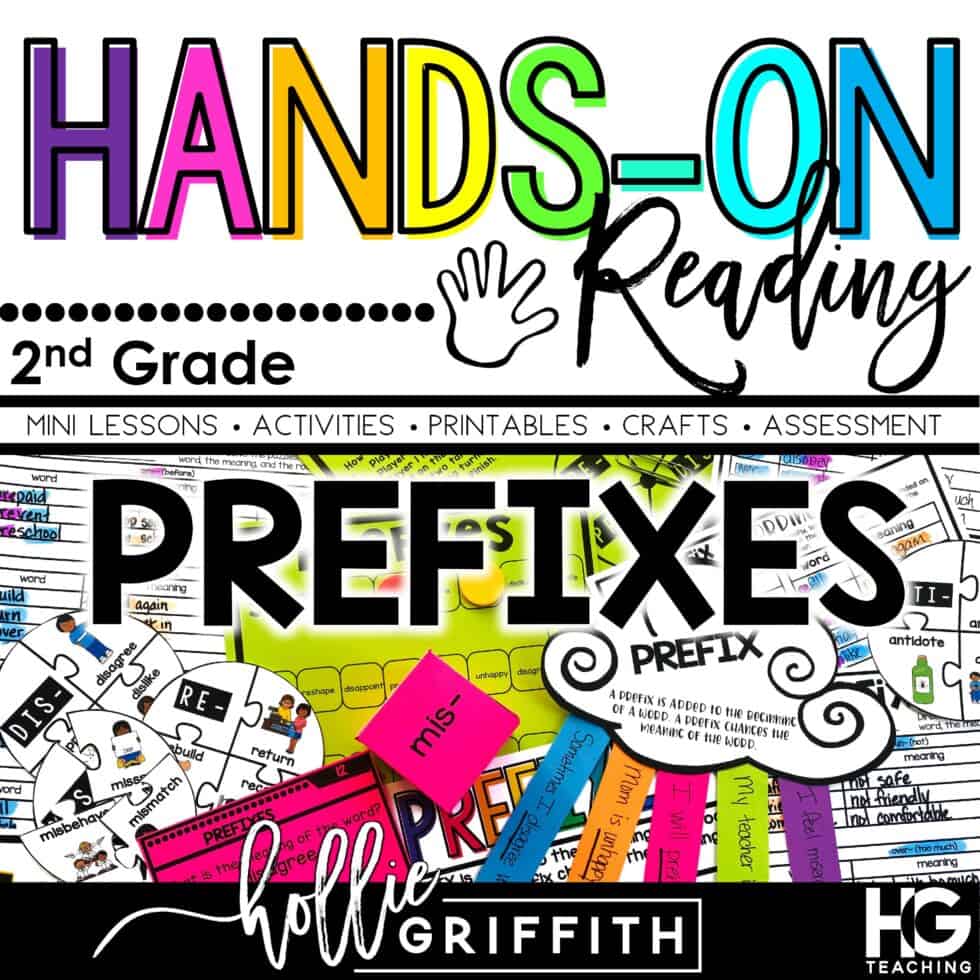 Last but not least…. I love using these prefix reading passages in guided reading groups… You can find them HERE…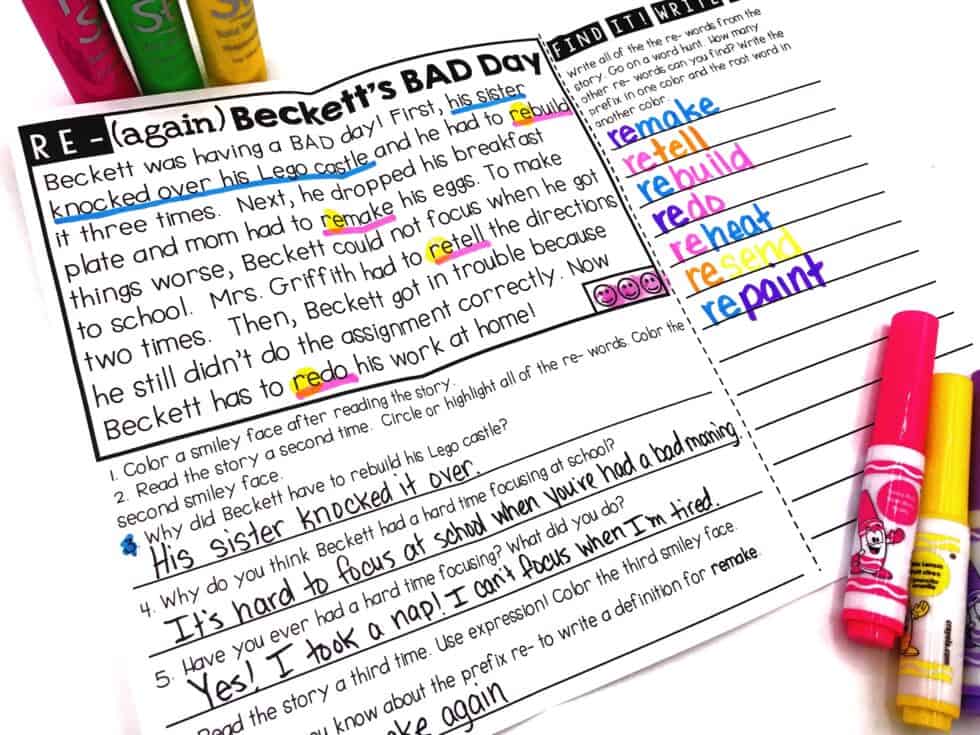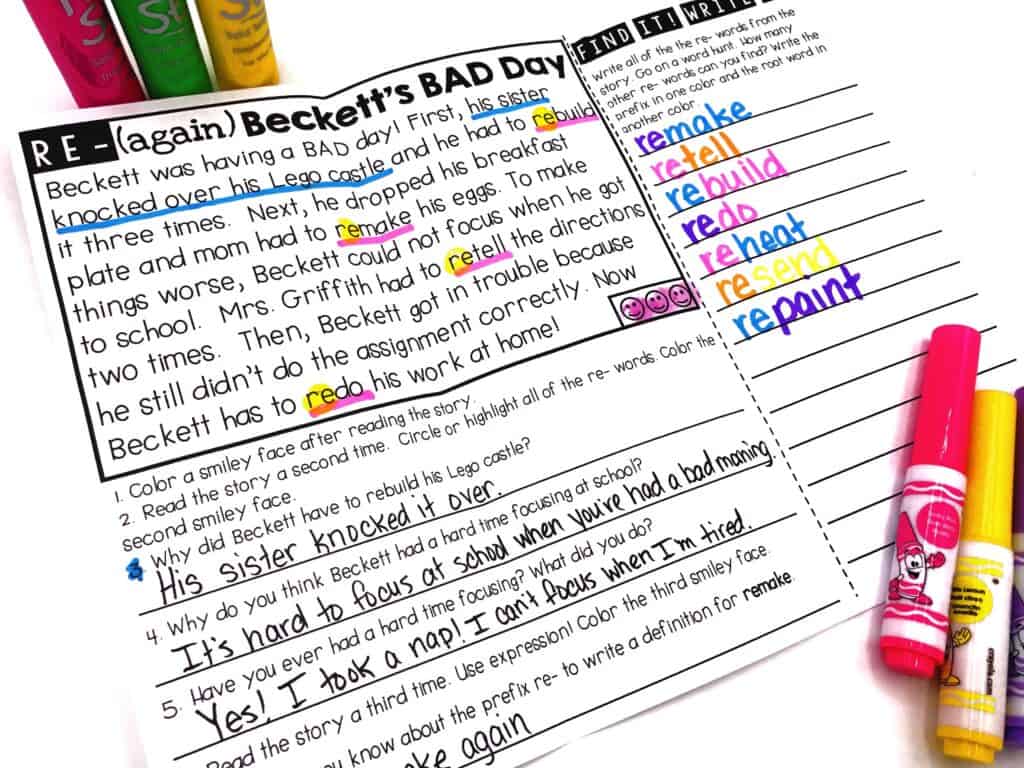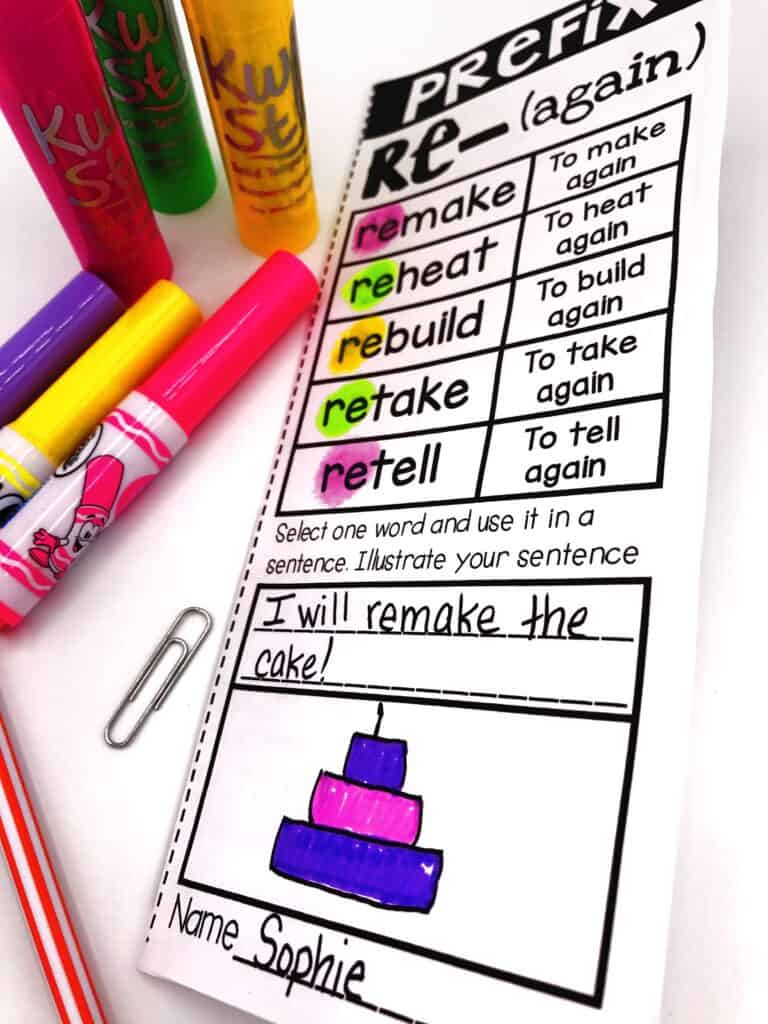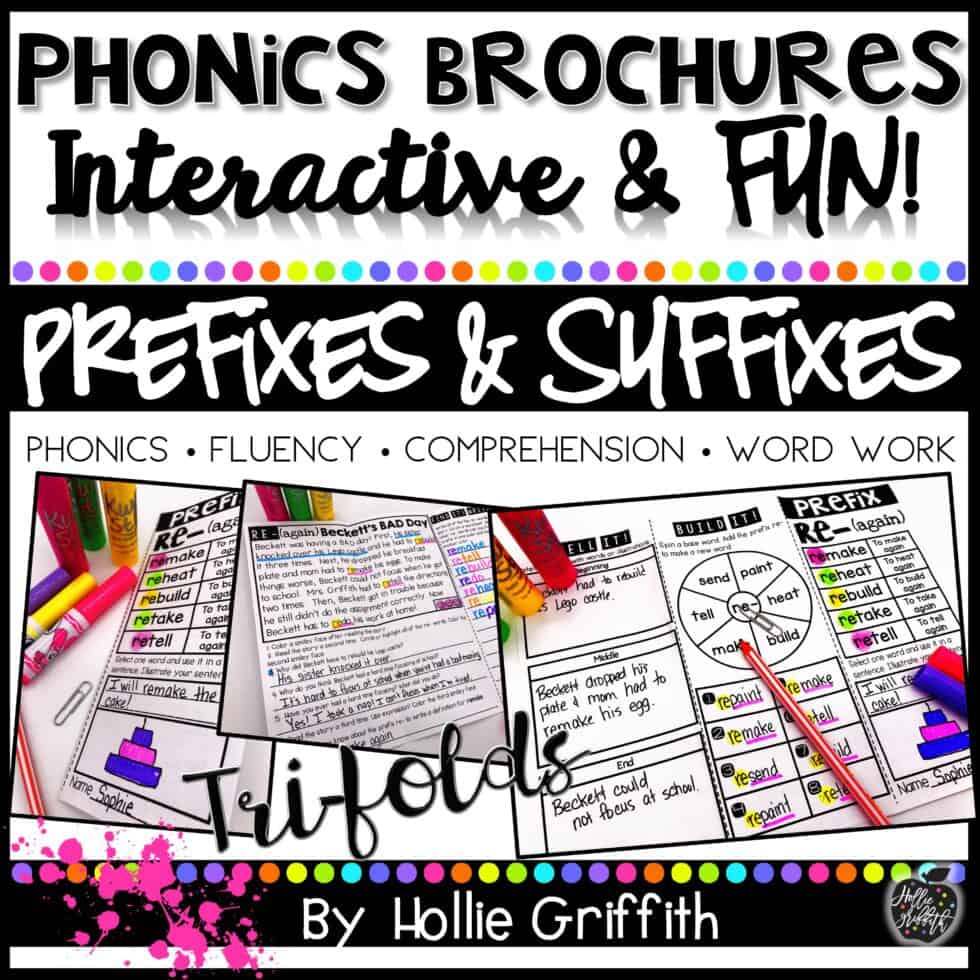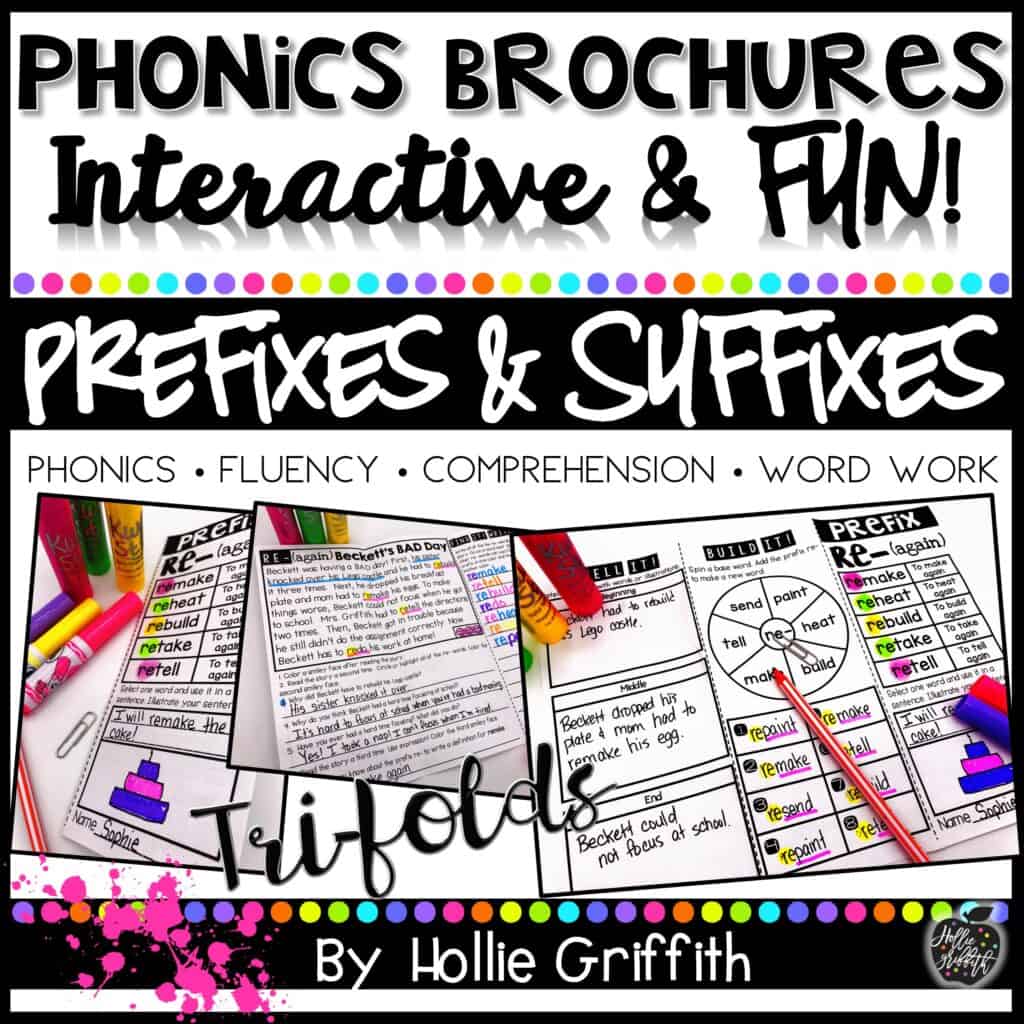 **UPDATE – The craft turned out SO CUTE in my classroom!!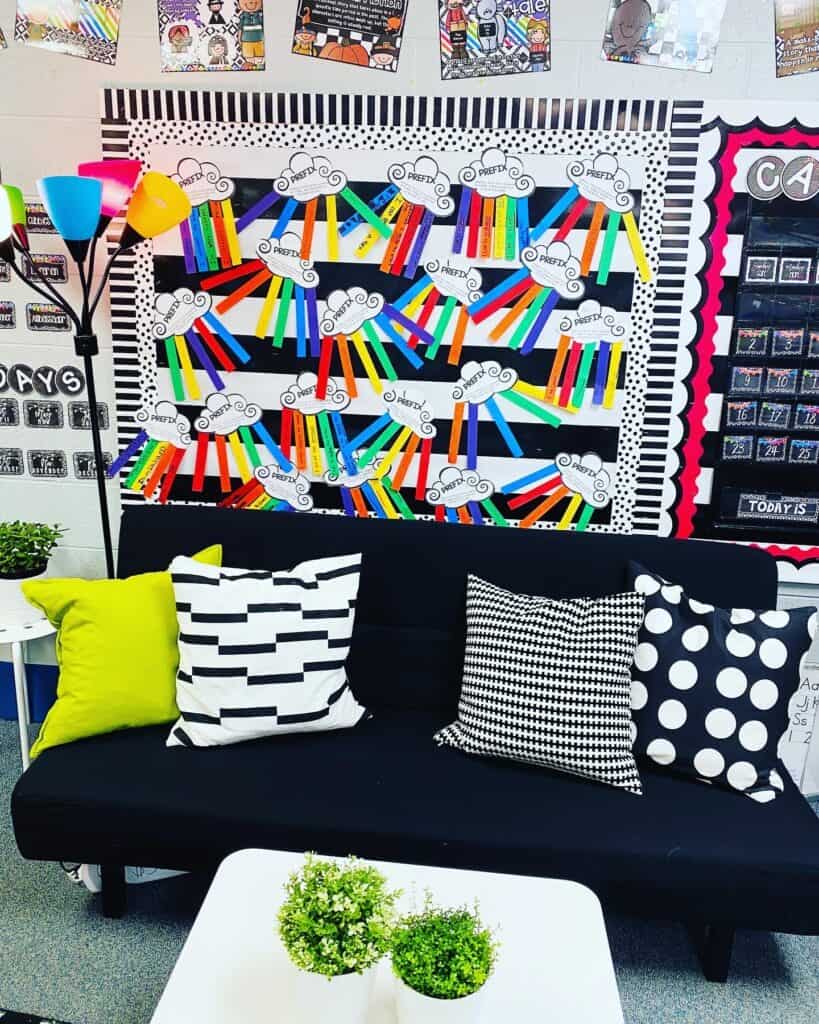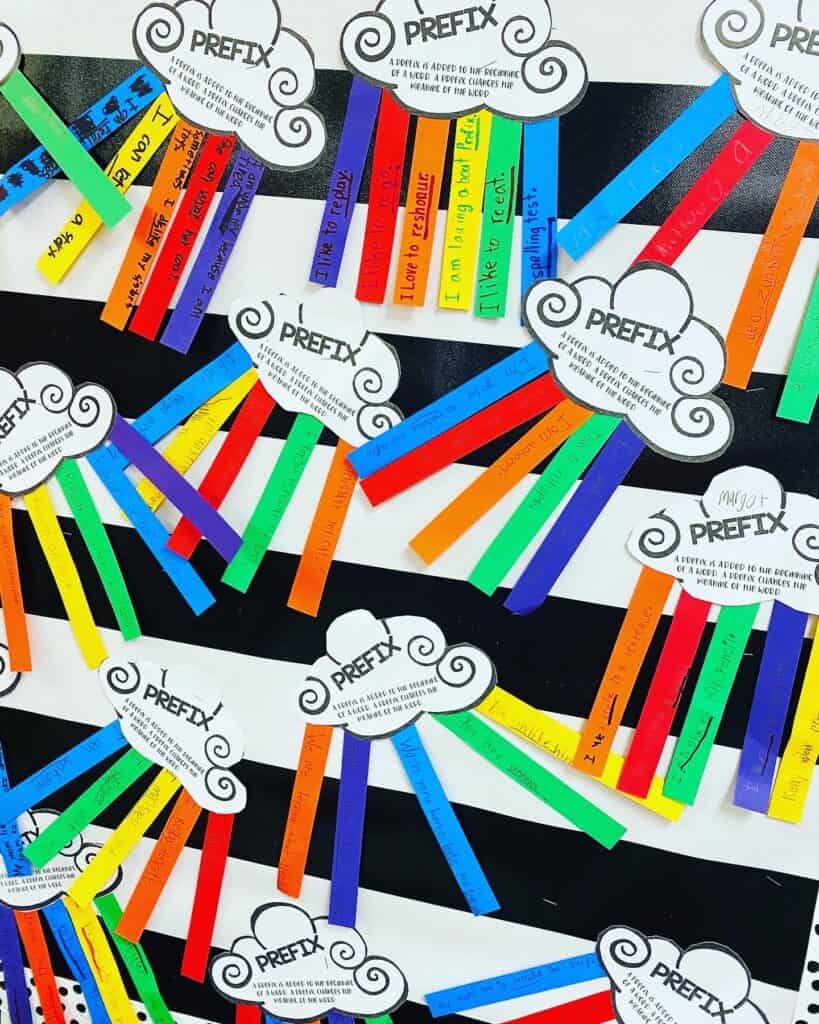 Have a great weekend!
-Hollie